Jul




8:30 am - 1:30 pm

(CST)
30




8:30 am - 1:30 pm

(CST)
Jul 30




8:30 am - 1:30 pm

(CST)
2024




8:30 am - 1:30 pm

(CST)
July 30, 2024




8:30 am - 1:30 pm

(CST)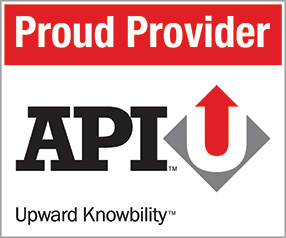 he API Q1, 10th Edition 'Transition' course highlights the updates in the new API Specification Q1, 10th Edition: Quality Management System Requirements for Organizations providing products for the Petroleum and Natural Gas Industry. This course is offered via Live Stream. The duration of this course is 5 hours. Learn more about this course.
This course is distributed solely by authorized training providers such as Mireaux Management Solutions. Find Mireaux on API's official website.
This course is not eligible for discounts.