Meet Miriam Boudreaux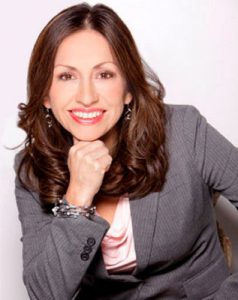 Miriam Boudreaux, an ISO and API certifications specialist, is the CEO and Founder of Mireaux Management Solutions, a technology and consulting firm headquartered in Houston, TX.
Before venturing on her own, Miriam held positions as Process Engineering Manager, Senior Quality Manager and Corporate Quality Director. She successfully led her companies through ISO 9001, ISO 14001, QS 9000 and TL 9000 certifications.
Miriam holds a Bachelor of Science Degree in Industrial Engineering from the University of Lima and a Master of Science Degree in Industrial Engineering from the University of Houston. She is a certified QMS and certified ISMS Auditor by Exemplar Global. She is also a Certified Quality Engineer (CQE) and a Certified Quality Manager (CQMgr) by the American Society for Quality (ASQ).
Miriam has served as an Examiner with the Texas Award for Performance Excellence in the 2003 – 2006 award cycles. She has also participated multiple times as a Speaker at various conferences including the International Conference on ISO 9000, the American Society for Quality in Mexico, the Underwater Intervention Conference, and the ASQ Houston Regional Quality Conference.
In 2009 Miriam created the ISO Vanguard Blog, to provide lessons learned and insights regarding management systems topics that could help companies improve. Her articles have been featured in magazines and newsletters such as Quality Progress (by ASQ), Quality Digest, the American Industry Automotive Group (AIAG) and many other publications.
In 2010 Miriam Boudreaux was selected as one of the nominees for Houston Woman Business of the Year and in 2011 Mireaux Management Solutions was nominated as the fastest growing technology business in Houston. In 2012, after almost 20 years since learning of the ISO standards for the first time, Miriam successfully led her own company as a Management Representative to achieve ISO 9001, truly showing that she as well as her team live by what they preach. Then in 2014, Miriam led her company to become ISO 27001 certified, becoming the only Technology and Consulting firm with dual Quality Management System (QMS) and Information Security Management System (ISMS) certifications.
---
To get in touch with Miriam Boudreaux or to learn more about how Mireaux Management Solutions can help your company, call Mireaux at 713-589-4680.