Remote Auditing Services
Starting April 1st 2020, Mireaux Management Solutions will be offering Remote Auditing to accommodate Clients with sensitive timelines as well as those who do not want to push their audits too far out due to current local and in-country restrictions.  Mireaux has started this new type of service in response to the Covid-19 state of the world, however these services will be added permanently to our offerings.
Mireaux's Remote Auditing services occur when personnel interviews and/or review of management system documentation and records does not happen on-site at the Client's facility but rather is conducted remotely via Video Conference tools such as Zoom.
Remote Auditing Delivery Methods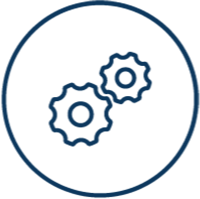 Full Remote Auditing
In these audits, personnel interviews as well as document and records review is conducted 100% from an off-site location. Full Remote Auditing is ideal for organizations that:
Use our Web QMS software or similar electronic management system that is easily accessible,
Provide Services only,
Have mostly office personnel,
Have staff that is electronic savvy, or
Have minimal manufacturing operations.
Full Remote Auditing can be applied to Internal Audits as well as Gap Analyses and Supplier Audits.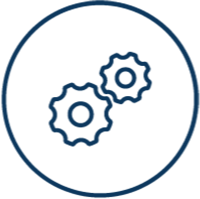 Partial Remote Auditing
These audits provide a combination of
off-site
plus
on-site
physical
auditing
. Partial Remote Auditing can work for any organizations mentioned above, however is better geared for those who have production or manufacturing processes that are best audited by face-to-face observation and interviews.
Partial Remote Auditing can be applied to Internal Audits, Gap Analyses, Product Audits, Process Audits and Supplier Audits.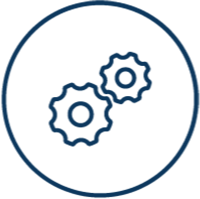 Web QMS Auditing
These audits are suitable for organizations who use our Web QMS software to maintain their management systems. Our Auditors are well versed in our Web QMS software, and therefore are able to audit a great sample of information, such as:
Review of Management System Manual
Review of Risk Assessment program results
Status of Corrective Actions or NCRs
Status of Calibration or Preventive Maintenance programs
Status of Approved Supplier List
Review of Training Records
Web QMS Auditing focuses on the Web QMS modules and applications that the organization uses. For this reason, a Web QMS audit may not qualify alone as an Internal Audit, however they can be used as a tool to complement other audits or to monitor the management systems.
Web QMS Auditing is already part of Remote Auditing for organizations who use our Web QMS software.
Benefits of Remote Auditing
Here are a few reasons Remote Auditing may be worth considering in your organization:
Travel expenses cost savings by eliminating all travel-related expenses, such as airfare, car rental, lodging, and meals.
Travel time reduction by eliminating the flying or driving time, as well as the time before and after flying which can be quite long in some airports.
Business and Management System Continuity while being able to adhere to Compliance Obligations.
Mitigate risks associated with local or global events, such as terrorism, epidemics, etc.
Requirements for Remote Auditing
Known for its strong commitment to the ISO and API standards, Mireaux requires its Auditors to go through extensive training to ensure consistency and top performance. And this level of excellence will be maintained during Remote Auditing.
To be successful however, Remote Auditing, demand that both parties – Auditors and Auditees –have a great level of engagement. Here are some simple guidelines that Mireaux recommends to ensure the success of Remote Auditing:
Direct access to the Organization's Web QMS. For organizations who do not have Web QMS, this entails access to the software or files where the management system is kept, through VPN, or by direct login to the network.
Access to computer with audio and video capabilities by all interviewees.
Early identification of persons who will be audited, with a minimum of 2-3 persons per process. Mireaux will send e-mail invitations to these individuals with specific interview time slots in accordance with the Audit Agenda.
History and Experience with Remote Auditing
Mireaux is not new to Remote Auditing. Audits of management system through our Web QMS software have long been available to Mireaux Clients who subscribe to Web QMS and who want to have a first pass at their management systems before their Internal Audits. "Although we have been providing audits of Management Systems by analyzing Web QMS information, this service was reserved for only certain Clients and unique circumstances. By making audits through Web QMS as well as Remote Auditing available to the public, we are trying to do our part in meeting current Covid-19 travel and social distancing requirements while helping our Clients maintain their Management System schedules" noted Miriam Boudreaux, CEO of Mireaux Management Solutions.
Mireaux's first Full Remote Audit took place in March 2020. In this case, the Lead Auditor was located in Washington State, and the organization was located in Midland Odessa in Texas.
Are you ready for Remote Auditing?
Is your organization considering the idea of Remote Auditing? If you are unsure and would like to know whether your organization or situation is a good candidate for Remote Auditing, give us a call. We can help you make a decision and schedule your audit.
Call Mireaux at 713-589-4680 or send us an email at info@mireauxms.com.
Frequently Asked Questions
How many days does a Remote Audit last?
In general, Remote Auditing will last similar times as in a regular audit and this depends on the size of the company, the number of facilities and employees, the complexity of the processes, the results of previous audits, the type of audit, etc.
If this is an Internal Audit and it typically lasts 2 days, expect the Remote Audit to take similar time.
Are Mireaux Remote Audits official?
Mireaux Remote Auditing services follow the ISO 19011 Guidelines for Auditing Management System Audit standard, as well as specific ISO or API management system standard and the organizations' own processes and procedures. Our audits include the same documentation as in any other audit, including an Audit Agenda, Audit Report, Opening and Closing Meeting, and of course interviews, observations, and documents and records review.