Increase Efficiency
Find everything you need in 3 clicks or less. Maximize your time reviewing information rather than searching for it.
Ensure Compliance
Web QMS applications and modules are designed to help establish and maintain processes in accordance with ISO and API management system standards.
Integrate All Processes
With our extensive applications and modules you will be able to have your entire management system under one roof.

Our software is feature-rich and supported by major browsers
Ensure compliance to ISO and API standards such as ISO 9001, ISO 14001, ISO 45001, ISO 27001, API Q1, API Q2, AS9100, ISO 80079-34, and more.

Corrective Action & Nonconformances
Risk Assessment, Contingency Plans & MOC
Behavioral Based Safety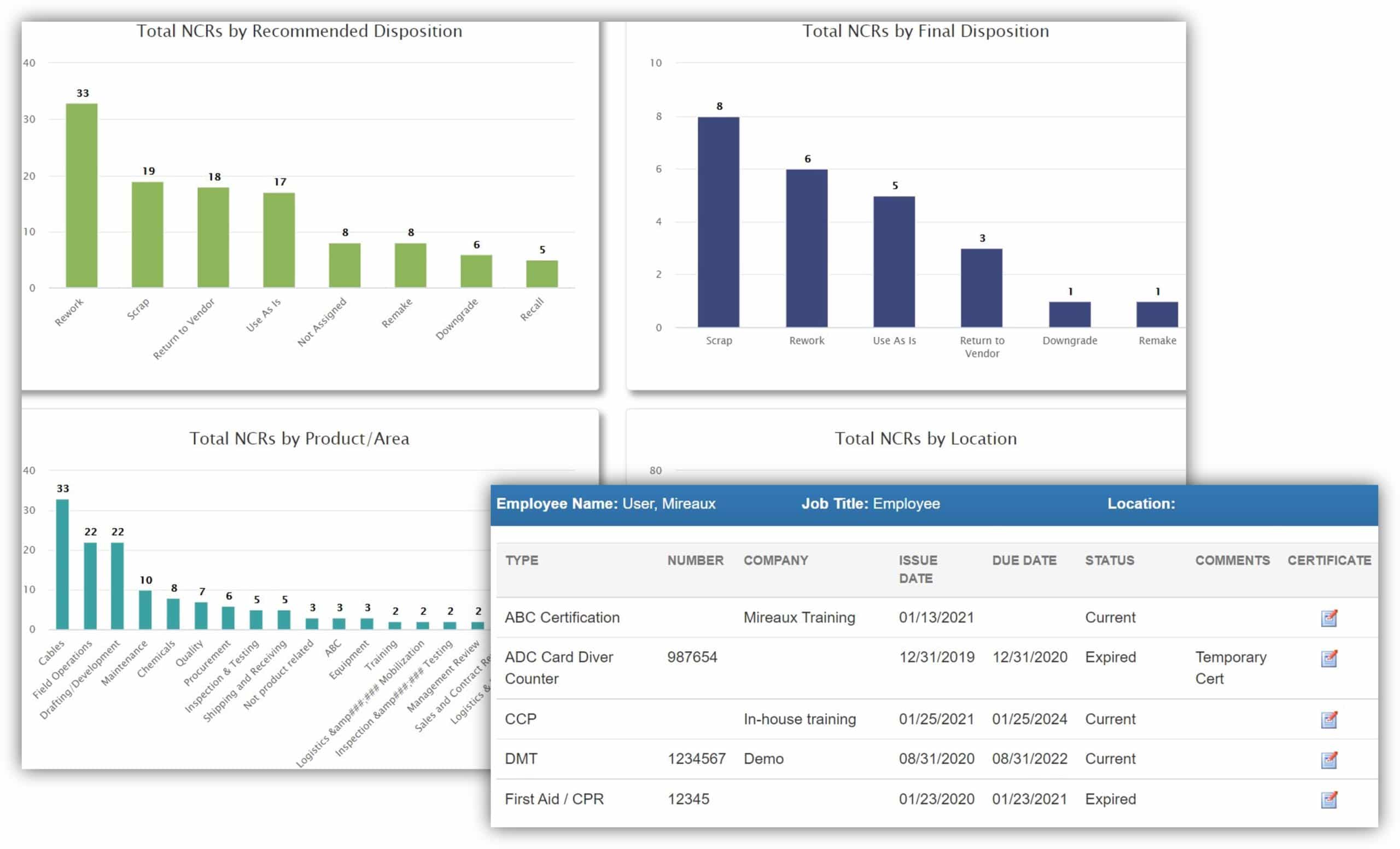 E-Learning training and testing
Employee certification tracking
Short Service Employee tracking & management
Approved Supplier List
Preventive Maintenance, Repair Work Orders & Calibration
Document Control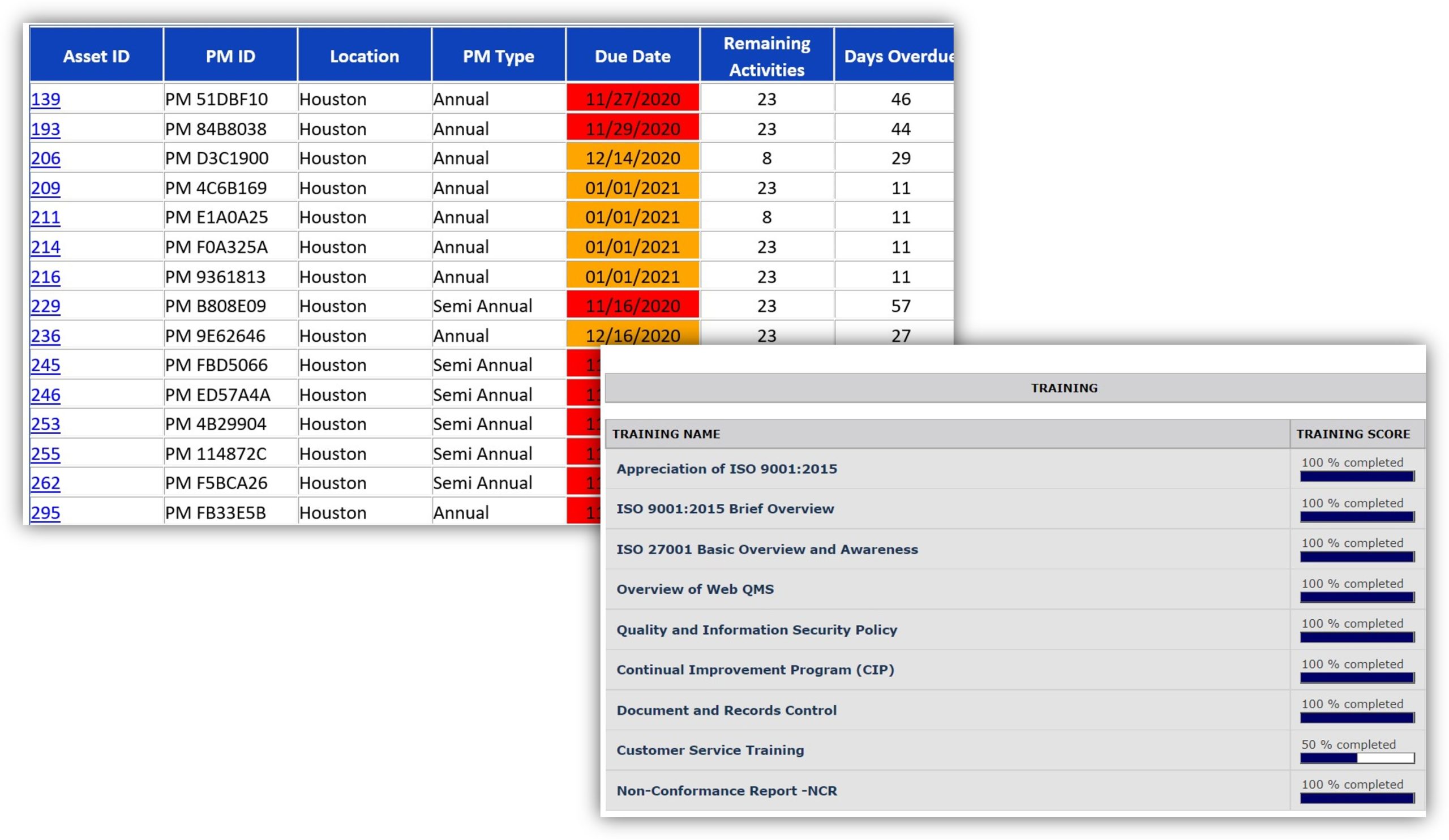 Implement Web QMS and enjoy the benefits
Our software handles quality, environmental, safety, and information security management system needs.
Adjust to Growth Instantly
Web QMS is scalable. As your business grows, Web QMS adjust without users or seats limitations and concurrent users nuisances.
Enhance Job Performance
Web QMS provides full visibility of metrics and reports, which means employees can make informed decision and be more successful at their jobs.
Maintain Maximum Accessibility
Our cloud-based solution allows employees to use the software simultaneously, on one or more devices, anytime, anywhere.
Improve Customer Presentation
Showcasing Web QMS to your customers will give them the confidence that you have a management system that is transparent, available and ready anytime.
What our customers are saying
"Web QMS was instrumental in assisting ADA to achieve our goal of becoming API Specification Q2 certified. It was an enormous undertaking but went smoothly and efficiently due to Mireaux's dedication!"
Dennis Wood
Vice President

Web QMS supplies all the elements of an effective QMS. It manages the data and essential processes, freeing your staff to be much more productive.
Kenneth Beckham
Executive Operations Manager

"We receive many positive comments from auditors on the structure and thoroughness of our Quality Manual, overall architecture of our QMS, and the ease of use of Web QMS software. Mireaux is extremely responsive to us and continues to exceed our expectations."
Eric H.
Chemjet Inernational
Try Web QMS and make the upkeep of your management system simple