Jan




8:30 am - 4:30 pm

(CST)
23 - 25




8:30 am - 4:30 pm

(CST)
Jan 23 - Jan 25




8:30 am - 4:30 pm

(CST)
2024




8:30 am - 4:30 pm

(CST)
January 23, 2024 - January 25, 2024




8:30 am - 4:30 pm

(CST)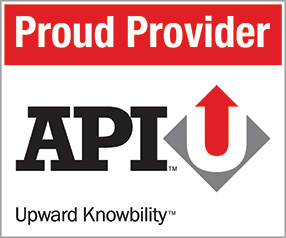 The 2.5-day API Q1, 10th Edition Fundamentals provides a good understanding of API Q1, 10th Edition and its application. From documentation requirements, to risk assessment, and preventive maintenance, amongst other required topics, this course ensures that you have all the tools needed to implement a sound Quality Management System that complies with all requirements of API Q1, 10th Edition. Learn more about this course.
This course is offered via Live Stream or In-Person at the Mireaux Training Center located in Houston, TX.
If you're looking for the 3.5-Day API Q1 Practitioner course, click here.
Venue Phone: 7135894680
Venue Website: https://mireauxms.com
Address:
12802 Willow Centre Dr.
,
Houston
,
Texas
,
77066
,
United States