Mireaux recently conducted a private "API Q1 Practitioner" training class for our Client, Golan Plastic Products, held in a hybrid format, from our Training Center in Houston, Texas and live streaming to Israel.
The execution of this hybrid class was a great success,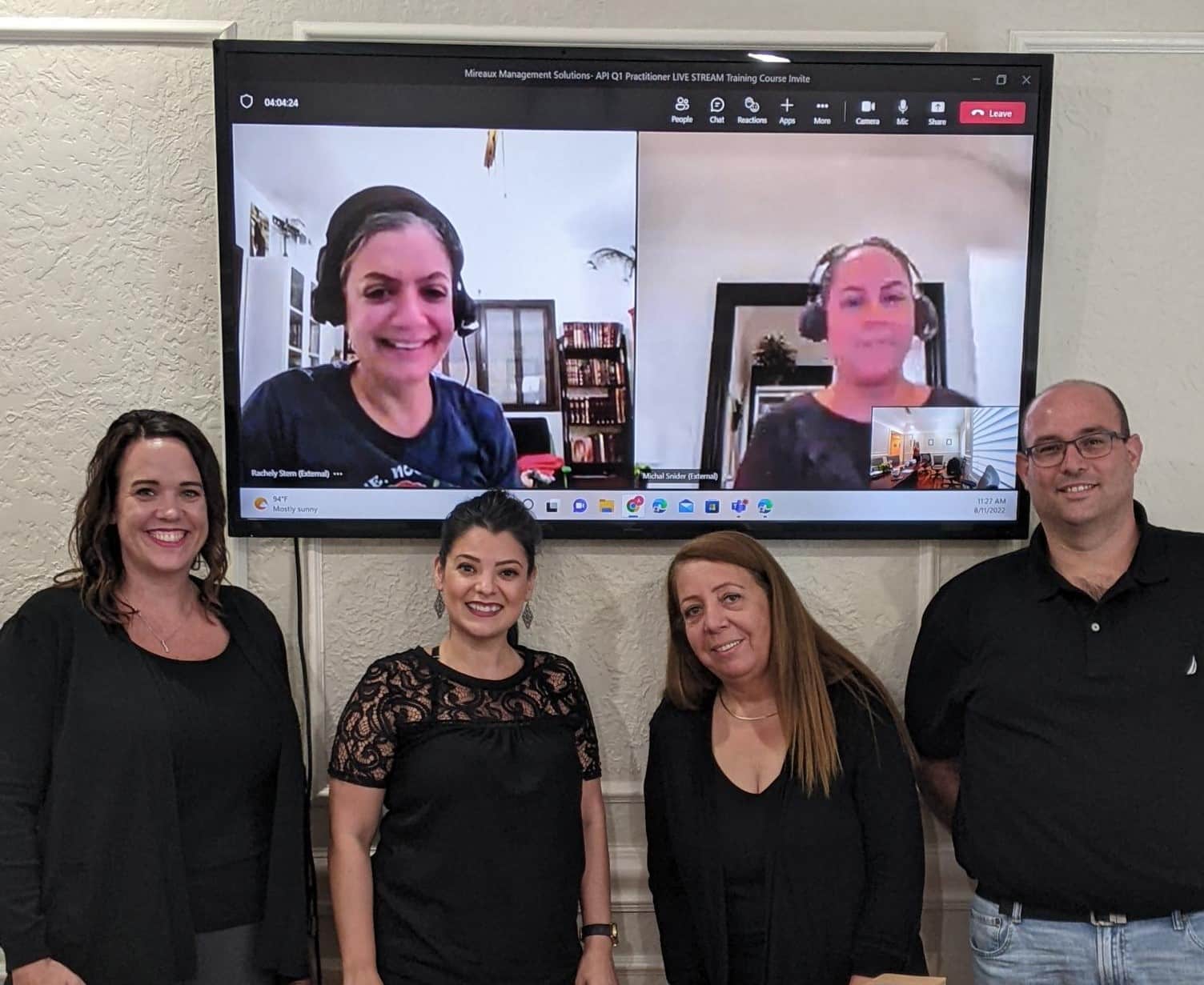 especially considering our 2-year hiatus in hosting live training classes due to the COVID-19 Pandemic. This class was put together for GOLAN Plastic Products and had 'Remote' participants at their Jordan Valley, Israel location, as well as participants at our Training Center in Houston, TX USA.  Customizing the training course slightly to fit the company's Quality Management System further solidified the training objectives and made for an impactful learning experience which resulted in a 100% success rate for all participants involved!
While live stream, online, and hybrid courses are now a common fixture in training events; maintaining focus and keeping both remote and on-site training participants engaged is a constant challenge. Instructors have to be alert to the demands of both groups of participants, without displaying preference to participants present in the room, or looking only to the ones on camera. "We train our Instructors to ensure that they focus on both groups. We know it is not easy, but it is necessary to achieve the training objectives. Additionally, Mireaux allocates a Training Coordinator to all our classes so they can monitor and assist the Instructor as needed", added Boudreaux, CEO of Mireaux. Indeed, Mireaux's Training Coordinator was available for the entire duration of the hybrid class, making the whole experience a more enjoyable one for all participants.
The enthusiasm and passion for improvement witnessed from the GOLAN Plastic Products' employees was inherent and made for a perfect pairing to our proven training techniques, as illustrated in the great reviews received.
"My team and I finished the first hybrid Practitioner Training (half of the team at Mireaux and half on TEAMS) last week. Besides the warm hospitality and great cooperation of the Mireaux team in arranging this session, the course itself was more than expected in terms of details and knowledge and was presented clearly and comprehensively by our instructor." – Nimrod Z., VP Quality & Standardization, GOLAN Plastic Products, LTD
Come train with Mireaux Management Solutions and experience supreme quality training for yourself. To learn more about Mireaux Management Solutions' Hybrid Private Training Courses, contact us at 713-589-4680 or info@mireauxms.com for more information.