ISO 27001:2013 Consulting
Mireaux prepares organizations for ISO 27001 certification by helping them establish an Information Security Management System (ISMS) that ensures information security threats and vulnerabilities are mitigated, controlled or eliminated.
With vulnerabilities being exploited daily and information breaches happening worldwide, by considering ISO 27001 certification for your organization, you are demonstrating an interest in securing your internal information as well as that of your clients and suppliers.
This is a high level commitment toward securing your assets, ensuring business continuity and increasing the confidentiality, integrity and availability of those assets.
Call Mireaux today at 713-589-4680 to learn more about our ISO 27001 consulting and related services. After all, we're ISO 27001:2013 certified too!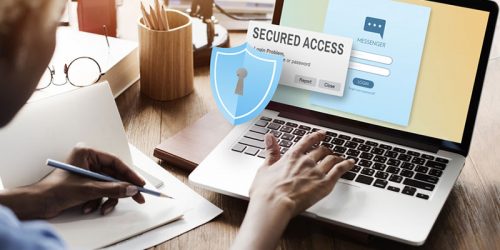 Mireaux provides proven ISO 27001 consulting services to assist clients in achieving and maintaining an effective ISMS.
About ISO 27001
The ISO 27001 standard outlines requirements for organizations to establish, implement, maintain, and improve an Information Security Management System. The ISO 27001 is currently the 4th largest of all ISO standards in terms of number of certificates issued.
While the ISO 27001 standard was one of the first standards to adopt the "Common Framework" which all ISO standards are moving toward or have moved already, it is the only standard which contains a list of Control Objectives and Controls under the so-called Annex A.  These 113 controls, organized into 14 clauses and security categories, are required and therefore exclusions have to be justified.
Conforming to the ISO 27001 standard and recommended controls from Annex A, can help organizations assess and treat information security risks, and most importantly prevent information security risks from materializing.
Mireaux can assist you through ISO 27001 consulting, as well as training, audits, managed services and Web QMS software for ISMS implementation.
Annex A – Control Objectives

:
Information Security Policy
Organization of Information Security
Human Resource Security
Asset Management
Access Control
Cryptography
Physical and Environmental Security
Operations Security
Communications Security
Systems Acquisition, Development and Maintenance
Supplier Relationships
Information Security Incident Management
Information Security Aspects of Business Continuity Management
Compliance
Training Offerings
The 2.5-Day ISO 27001:2013 Implementation training course provides a systematic look into the ISO 27001:2013 Information Security Management Systems – Requirements International Standard, focusing on:
The foundation of ISO 27001:2015 based on the common framework adopted by all ISO standards: High Level Structure (HLS), common text, and common terminology.
In depth overview of each clause of the ISO 27001:2013 standard, explaining what the standard says, what the standard means, how to implement the standard in the real world, and how to audit it.
In depth overview of Annex A, reviewing each control objective within the 14 controls.
This course was designed by Mireaux based on decades of experience implementing management systems, auditing management systems, and being audited.
The course is filled with practical exercises and real application examples, to help participants develop a hands-on understanding
TRAINING CLASSES WILL BE CONDUCTED VIA LIVE STREAM.
AVAILABLE VIA LIVE STREAM
Nov 8 - Nov 11




8:30 am - 4:30 pm
November 8, 2021 - November 11, 2021




8:30 am - 4:30 pm
The 3.5-Day ISO 27001:2013 Internal Auditor training course encompasses the following:
Mireaux's 2.5-day ISO 27001 Implementation course
1-day Internal Auditing Techniques
The course is essentially three and a half days of hands-on training on the ISO 27001:2013 Information technology — Security techniques — Information Security Management Systems – Requirement, International standard, plus one day of training in auditing techniques.
TRAINING CLASSES WILL BE CONDUCTED VIA LIVE STREAM.
AVAILABLE VIA LIVE STREAM
Nov 8 - Nov 12




8:30 am - 4:30 pm
November 8, 2021 - November 12, 2021




8:30 am - 4:30 pm
Auditing Capabilities
Mireaux Management Solutions has extensive experience conducting various types of audits against the ISO 27001 standard, including the following:
Mireaux can help you implement an audit program that is suitable to your organization and that can be carried out effectively and consistently.
Web QMS Software
Cloud-based, secure and powerful, our Web QMS software helps you achieve, maintain, and improve your ISO 2700:2013 certification, allowing your employees full access and visibility to your management system – anytime, anywhere.
Approved Supplier List -> Supplier Corrective Actions
Asset Register
Behavioral Base Safety (BBS)
Business Continuity Plan (BCP)
Calibration -> Out-of-Tolerance Conditions
Communication Plan
Conformity Matrix
Contingency Planning
Corrective Action
Critical Processes
Critical Services and SRP
Customer Complaints
Customer Property
Customer Satisfaction
E-Learning
Emergency Contacts
Emergency Preparedness
Employee Certifications
Employee Handbook
Equipment Maintenance
External Audits -> External Audit Findings
External Documents
Glossary
HSE Manual
HSE Policy
Information Security Incidents
Internal Audits -> Internal Audit Findings
Inventory Control
ISMS Manual
ISMS Policy
Job Descriptions
Job Safety Analysis (JSA)
Lessons Learned
List of Legal Requirements
Main Process Map
Management of Change (MOC)
Management Reviews -> Management Review Action Items
Monitoring and Measuring
Nonconformance Report (NCR)
Objectives
Organizational Charts
Preventive Action
Procedures, Work Instructions & Forms
Product Quality Plans
Quality Manual
Quality Policy
Records Retention
Risk Assessment -> Significant Risks
Safety Incidents
Service Quality Plan
Short Service Employee (SSE)
Special Interest Groups
Statement of Applicability
Training Events
Training Plan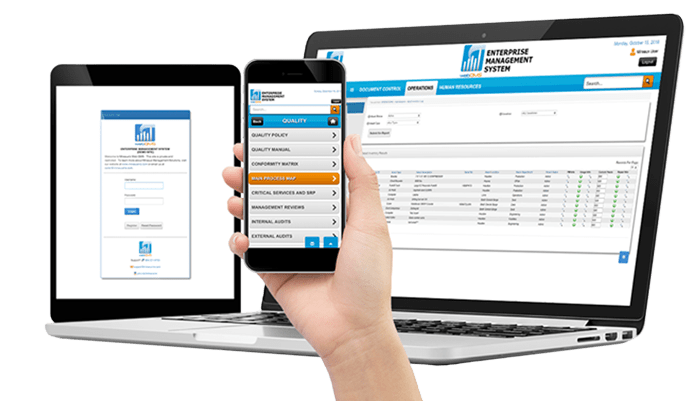 Frequently Asked Questions