Event Registration
API Lead Auditor (API-U)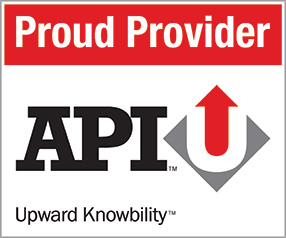 The 3-Day API-U course "API Lead Auditor" builds upon the 2-day API Auditor course, with the addition of 1 day where you will be given additional information on leading an audit team as well as the additional auditing processes that are unique to the API program.
---
Registration Guidelines
Payment: Upon successful registration, you will receive an invoice by Mireaux Management Solutions. Please send your payment promptly to the address on the invoice. Payment must be received in full prior to the start of the training. A 2.9% convenience fee will be added to credit card payments.
Transfers or Changes: Mireaux Management Solutions understands that in the workplace, assignments change and circumstances arise unexpectedly. For this reason, Mireaux allows attendees to transfer their registration to other participants or transfer their payment to other courses when the change or transfer is done 15 days prior to the course. Transfers or Changes made within 15 days of the course will have a 15% change fee.
Cancellations: Cancellations must be made 30 days prior to the course start date in order to obtain a full refund. Cancellations made within 30 days of the course will not be refunded.